Are you an avid reader of Christian books? Or is there a large pile of books gathering dust beside your bed, with bookmarks left at just one chapter in? Whichever best describes you, we have a new group to help encourage you to complete and reflect on what you read.
Moorewomen Books is a new activity for 2017. It is an opportunity for women to read and discuss Christian books together. There will be one book allocated to read each term, and an evening to meet and discuss it together over supper. You are very welcome to attend just once, or every time, as you feel able. The books and dates for 2017 are listed below. Please RSVP using the link next to the relevant term dates, so that we can determine a suitable venue for the discussion nights.
Term 1    7:30pm Wednesday 12th April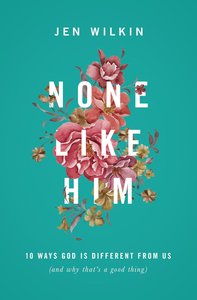 Jen Wilkin, None Like Him
God is self-existent, self-sufficient, eternal, immutable, omnipresent, omniscient, omnipotent, sovereign, infinite, and incomprehensible. We're not. And that's a good thing. Our limitations are by design. We were never meant to be God. But at the root of every sin is our rebellious desire to possess attributes that belong to God alone. Calling us to embrace our limits as a means of glorifying God's limitless power, Jen Wilkin invites us to celebrate the freedom that comes when we rest in letting God be God.
Term 2   7:30pm Wednesday 7th June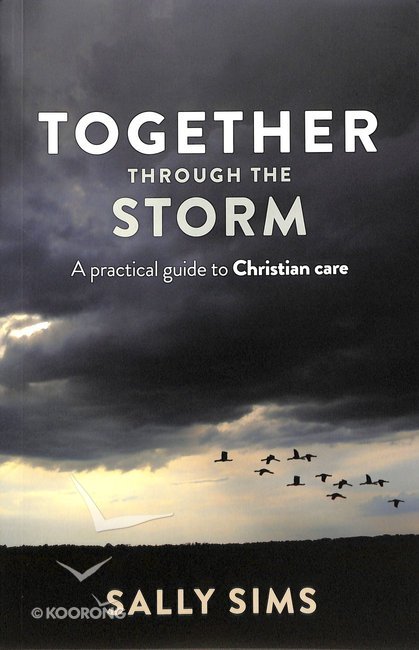 Sally Sims, Together Through the Storm: A practical guide to Christian care
In our fallen world, episodes of sickness, suffering, and other trials are all too common. And the Bible's clear call for us to show Christian love and care means we know we shouldn't sit idly by while people around us go through these tough times. Yet our genuine concern for others is often hindered by valid fears-the fear of not knowing what to do or what to say; the fear of putting our foot in it and making things worse; or the fear that involvement may take us beyond our own personal resources. In Together Through the Storm, Sally Sims helps us overcome these fears by setting out clear biblical foundations and very practical guidance for Christian care that is based in the word of God and Christian hope.
Term 3  7:30pm Wednesday 6th September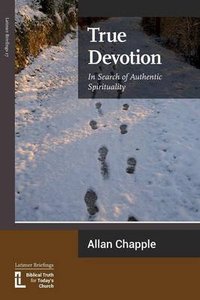 Allan Chapple, True Devotion: In search of Authentic Spirituality
If you were at CMS Summer School this year you would have heard William Taylor's strong commendation of this book. It is about how God's Word shapes and rules our devotion to him. What is the best way of talking about this? 'Spirituality' is what many people call it, but this is not the ideal word. It can mean a great many things, some of them very far removed from anything the Bible teaches. 'Piety' is another possibility, but this is sometimes used in a rather negative way. Preferable is 'Devotion'. When we speak of a couple being 'devoted' to each other, we mean that their relationship is strong, loyal, and loving – which is how we should relate to God.
Term 4  7:30pm Wednesday 8th November (RSVP here.)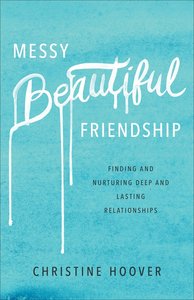 Christine Hoover, Messy, Beautiful Friendship: Finding and Nurturing Deep and Lasting Relationships
Women long for deep and lasting friendships but often find them challenging to make. The private angst they feel regarding friendship often translates into their own insecurity and isolation. Christine Hoover offers women a fresh, biblical vision for friendship that allows for the messiness of our lives and the realities of our schedules. She shows women
– what's holding them back from developing satisfying friendships
– how to make and deepen friendships
– how to overcome insecurity, self-imposed isolation, and past hurts
– how to embrace the people God has already placed in their lives as potential friends
– and how to revel in the beauty and joy of everyday friendship
With stories of real friendships and guidance drawn from Scripture, Hoover encourages women to intentionally and purposefully invest in one of the most rewarding relationships God has given us.
Any questions about Moorewomen Books? Contact Joc Loane (0414072231)