Are you an avid reader of Christian books? Or is there a large pile of books gathering dust beside your bed, with bookmarks left at just one chapter in? Whichever best describes you, we have a group to help encourage you to complete and reflect on what you read.
Moorewomen Books is an opportunity for women to read and discuss Christian books together. There will be one book allocated to read each term, and an evening to meet and discuss it together over supper. You are very welcome to attend just once, or every time, as you feel able. The books and dates for 2018 are listed below. Please RSVP using the link next to the relevant term dates.
Term 1    7:45pm Monday 9th April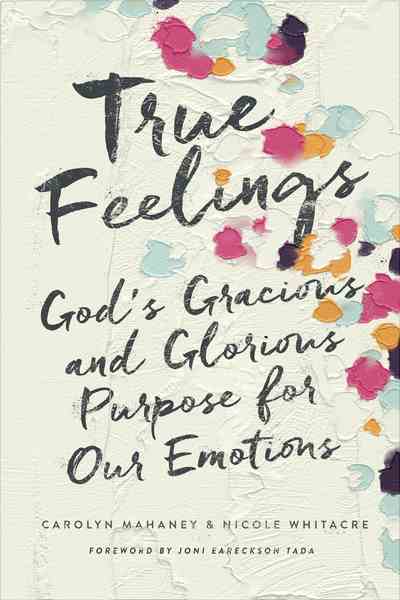 Carolyn Mahaney and Nicole Whitacre, True Feelings: God's Gracious and Glorious Purpose for Our Emotions
Emotions can be confusing. At times, we live at the mercy of our emotions, feeling helpless to understand them and powerless to control them. But the Bible brings clarity to this confusion, showing women that emotions are ultimately a gift from God. In this book, a mother-daughter team offers women a fresh perspective on their feelings straight from God's Word, helping them handle emotions in a way that honors God and others. Pointing women to godly habits and unpacking the role of feelings in everyday life, this book offers hope for flourishing with the emotions that God gave them.
Term 2   7:45pm Monday 4th June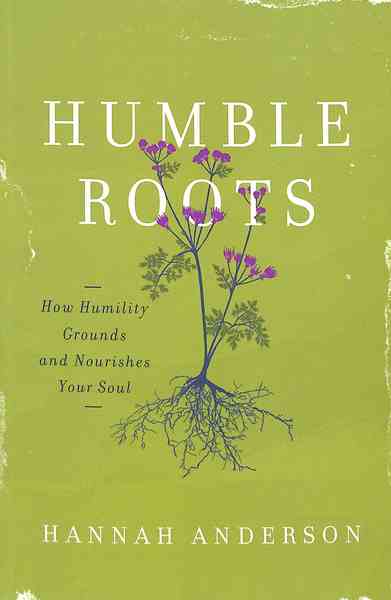 Hannah Anderson, Humble Roots
A lot of books these days are trying to diagnose our discontentment-too busy, too distracted, too hard on ourselves, too (fill-in-the-blank). While many of us could do to simplify, peace is not about productivity, saying no, or any other external. It's about saying yes to our dependence on God. This is what Humble Roots: How Humility Grounds and Nourishes Your Soul is all about. Exploring Jesus' "Come unto me" invitation, Philippians 2, and various texts from the Gospels, Hannah Anderson reveals:
The cause, nature, and dangers of busyness and self-dependence
The myriad benefits of humility
What humility is (and isn't), and why it's essential to our identity
How Christ modeled humility through His incarnation
How humility plays out in our salvation and sanctification
How to learn humility and walk in dependence on God
The reason many of us feel so unsettled is that we are attempting to be something we were never intended to be-it's an internal issue. We need to recover a theology of creaturehood that leads to true abundance, and Humble Roots is the perfect place to start.
Term 3  7:45pm Wednesday 3rd September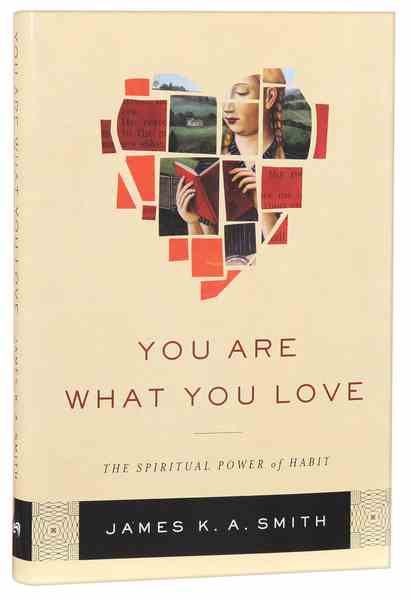 James K. A. Smith, You Are What You Love
In this book, award-winning author James K. A. Smith shows that who and what we worship fundamentally shape our hearts. And while we desire to shape culture, we are not often aware of how culture shapes us. We might not realize the ways our hearts are being taught to love rival gods instead of the One for whom we were made. Smith helps readers recognize the formative power of culture and the transformative possibilities of Christian practices. He explains that worship is the "imagination station" that incubates our loves and longings so that our cultural endeavors are indexed toward God and his kingdom. This is why the church and worshiping in a local community of believers should be the hub and heart of Christian formation and discipleship.
Following the publication of his influential work Desiring the Kingdom, Smith received numerous requests from pastors and leaders for a more accessible version of that book's content. No mere abridgment, this new book draws on years of Smith's popular presentations on the ideas presented in Desiring the Kingdom to offer a fresh, bottom-up rearticulation. The author creatively uses film, literature, and music illustrations to engage readers and includes material on marriage, family, youth ministry, and faith and work. He also suggests individual and communal practices for shaping the Christian life.
Term 4  7:45pm Monday 29th October (RSVP here.)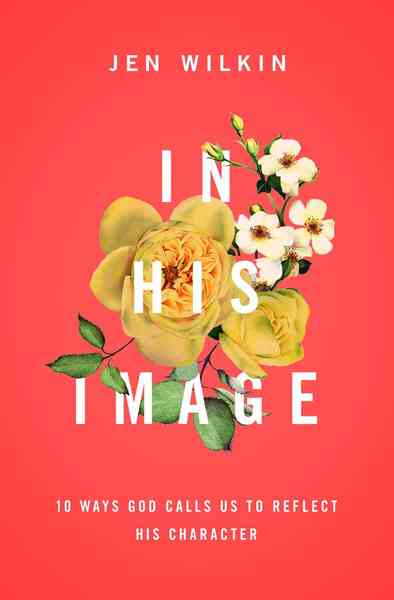 Jen Wilkin, In His Image
After first teaching women to go deeper in their study of the Bible in Women of the Word, and then unpacking why our limits are a good thing in light of God's limitlessness in None Like Him, best-selling author and Bible teacher Jen Wilkin helps readers see what human beings are to be like as they reflect the image of their Creator. In His Image explores 10 attributes of God that Christians are called to reflect–they are called to be holy, loving, just, good, merciful, gracious, faithful, patient, truthful, and wise. This book calls readers to discover the freedom and purpose in becoming all that God made them to be.
Any questions about Moorewomen Books? Contact Joc Loane (0414072231)